For the 2018-2019 Concert Season Southern Oregon Concert Band is happy to announce that this concert season several conductors will share the podium. Information about the conductors for our next two concerts is below.
Dave Hegdahl and Laurie Bonner will share the podium for our annual Veterans Day Concert on November 11th.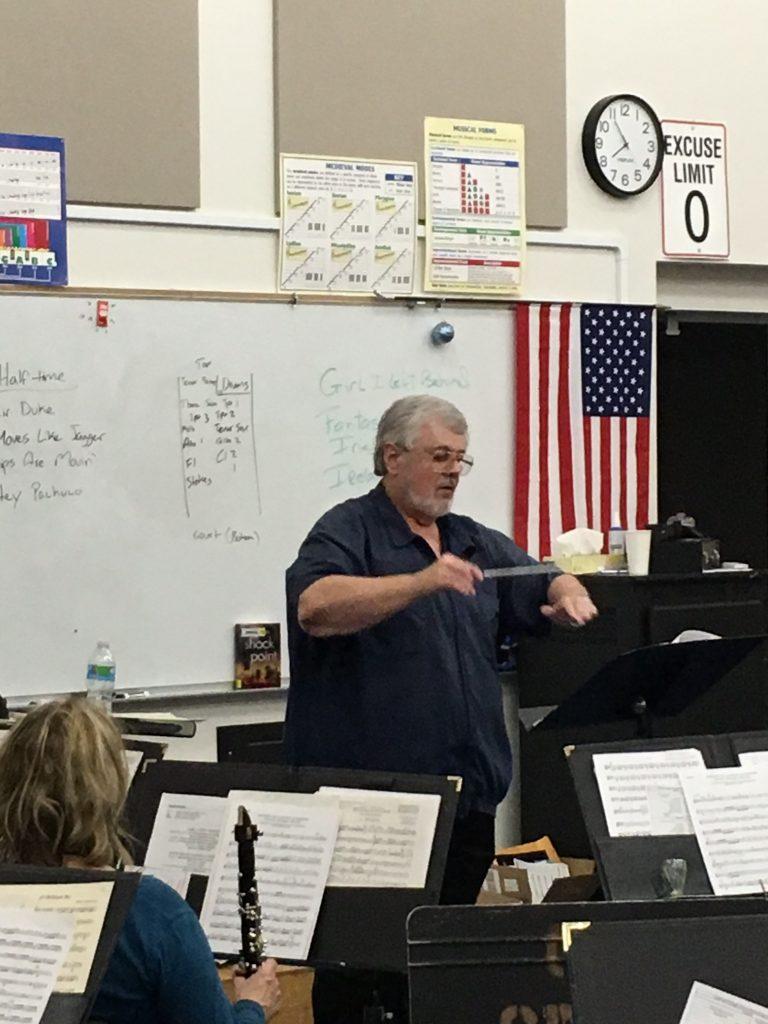 Dave Hegdahl grew up in Ashland, taking band and choir in middle school and high school where the music directors had a profound impact on him. After graduation he attended Southern Oregon College graduating in 1975 with a music education degree in both vocal and instrumental music. That year he and his wife Karen, a music and language arts teacher, moved to Oakland, Oregon. There Dave taught band and choir. In 1979 both moved to Grants Pass. For over 26 years Dave taught band and choir at North Valley High School. He retired from teaching in 2005 after a 30+ year career. Along with teaching Dave has played in the Ashland City Band for over 40 years. He directed the Rogue Community College Jazz Band in 1987-88 and again from 2008 to 2010. He keeps busy playing drums in various local bands, timpani for the Rogue Valley Symphonic Band as well as for the Southern Oregon Concert Band and as music director and percussionist for local semi-professional musicals.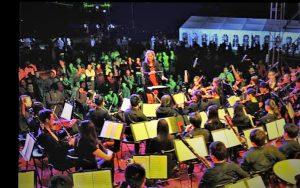 Laurie Bonner is free-lance musician and private music teacher in Ashland. She graduated from the University of Illinois with a Bachelors in Music Education and from Northwestern University with a Master in Music Education with a jazz emphasis. Prior to relocating to Oregon, she was Director of Bands at Princeton High School in Illinois for 3 years, after which, she taught music and directed the jazz band and wind ensemble for 4 years at a British International School in Beijing China. An accomplished woodwind artist, she is a regular substitute member of the Southern Oregon Jazz Orchestra, and plays clarinet in the Rogue Valley Symphonic Band and Ashland City Band.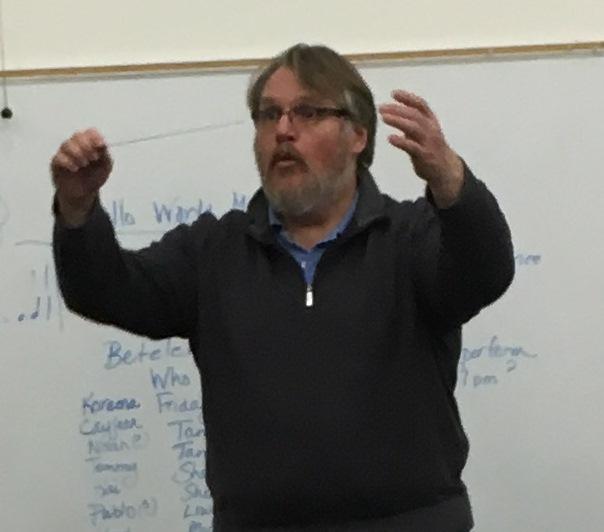 Chris Pearson  will conduct our Holiday Concert on December 14th. Chris graduated with a degree in Clarinet Performance from California State University Northridge, and completed a Master in Jazz Studies at Northern Arizona University.  He then completed Music Education courses at California State University Hayward and taught high school band and jazz band for a decade in the Bay Area.  At that time he also played in a jazz band that backed Rosemary Clooney several times, and recorded for the Concord record label. 
Chris is one of the finest jazz musicians in the Rogue Valley and also runs an instrument repair shop.  As if that weren't enough, Chris also leads a band jazz band in the valley, the Rogue Big Band.  When not conducting the Southern Oregon Concert Band, Chris plays in our flute section.