For the 2016-2017 Concert Season Southern Oregon Concert Band is happy to announce that this concert season several conductors will share the podium.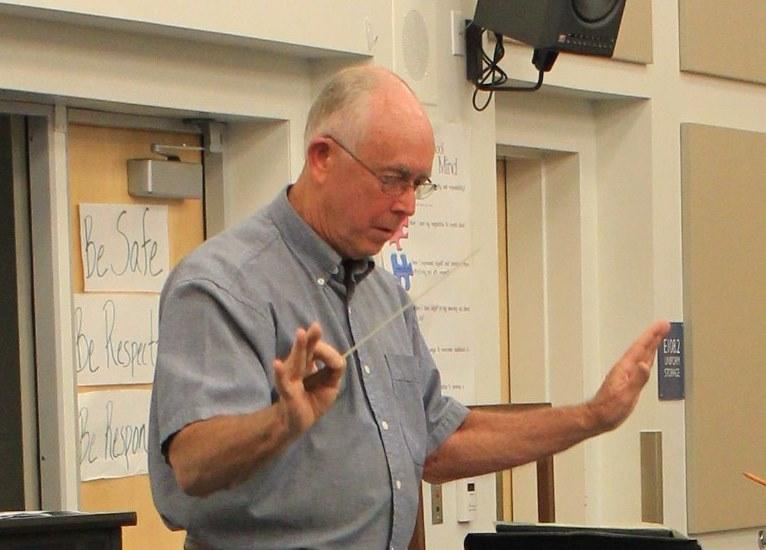 Don Bieghler conducts our Veteran's Day Concert on November 11. and co-conduct the May 25 Bandsmen Favorites with Martin Behnke.  Don taught band for 30 years in the Central Point School District, at Scenic Middle School and Crater High School, retiring in 1997.  In 1998 he began his tenure as the director of the Ashland City Band, which he performed in for the prior 34 years. Don also played with the Rogue Valley Symphony Orchestra from 1970-1997 and was a founding member of the Rogue Valley Symphonic Band. SOCB is thrilled to play under the baton of Don Bieghler. 
Erik Osberg will conduct our Holiday Prism concert in December.  Erik is the band director at McLoughlin Middle School in Medford.  He received his Bachelors in Music Education and Masters in Teaching from Southern Oregon University around a couple of hitches in U.S. Navy playing in military musical organizations.  Erik has been a member of the trumpet section in the Rogue Valley Symphony, and plays trumpet in the Southern Oregon Concert Band when not conducting it.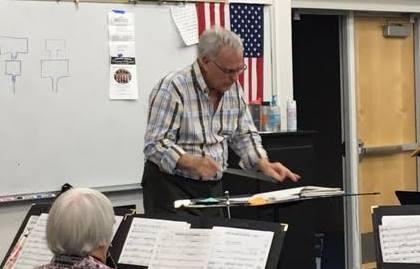 Mike Wraight will conduct our March Fanfares, Flourishes and Marches concert.   Mike was a High School band conductor for 34 years until retiring in 2006 from Phoenix HS.  Michael is the current conductor of the New Horizon Concert Band, and a stalwart member of the Southern Oregon Concert Band horn section.  He is also a member of the Ashland Brass Quintet, and the Rogue Valley Sauerkrauts German Band.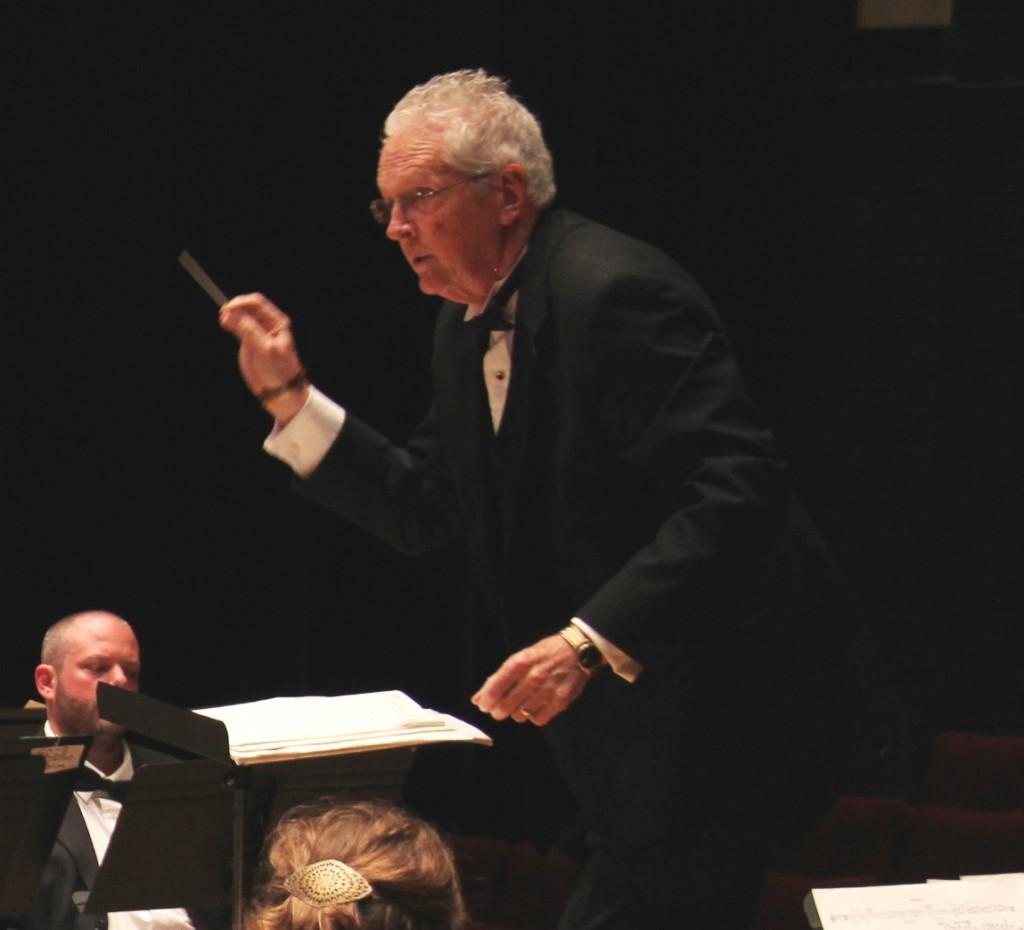 Dr. Martin Behnke will share the podium with Don Bieghler for our May concert.  He is retired from Willamette University Department of Music where he was Director of Bands and Chairman of the Department of Music.  Following his retirement he moved to the Rogue Valley, where he directed the jazz ensembles and taught applied Jazz piano at Southern Oregon University from 2006-2012.
Dr. Behnke has received numerous commissions for his instrumental and choral compositions, and his music has been published by Alfred Music, University of Northern Colorado Jazz Press, and his own Timberline Music Company. In 1985 he received an Oregon Arts Commission Individual Artist Fellowship to study composition with Pulitzer Prize winning composer Norman Dello Joio, and in 1999, an Oregon Council for the Humanities Research Grant to present the life and music of Duke Ellington for the Smithsonian traveling exhibit "Beyond Category." He continues a full schedule as a composer, adjudicator, guest conductor, and jazz pianist.